Ring in the New at Caynham Castle
Four new stories to welcome in the New Year by four authors!
Four novellas set at the fictional Caynham Castle will add sparkle, excitement, and romance to your New Year's celebration. My contribution, "Dancing with Gargoyles," tells the story of an American woman, traveling to England, who accidentally frees the drop dead gorgeous, full-grown man who has been trapped in the gargoyle's stony exterior for centuries. He tells the heroine she summoned him to help her resolve some problem troubling her – but she has no problem, and she insists she did not summon him. The gargoyle cannot return to his previous state, but has five days to resolve his mission and learn about the freedom these humans experience. At the end of five days, he's destined to return to the rock from which he came. The clock is ticking.
The heroine in "Dancing with Gargoyles" is a descendant of Ben and Elizabeth of "Her Heart in His Pocket." That story originally appeared in the anthology Christmas at Caynham Castle. I've self-published the novella as a free-standing book. While this novella is not necessary to read to understand and enjoy "Dancing with Gargoyles," it may enlarge the story for you with a better knowledge of the backstory.
Read More about Ring in the New at Caynham Castle
Welcome!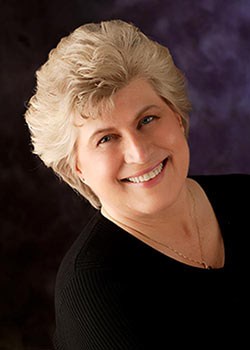 Dukes, Rakes, and Rogues...and Gargoyles?
Yes. You read that correctly. While I'm mainly known for my seductive historical romances, every now and then, my crazy influences break loose and a paranormal novella is born. Thus, when I was asked to participate in another Caynham Castle anthology, "Dancing with Gargoyles" became my submission.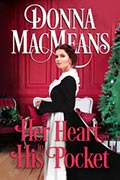 I have to say, I LOVE this novella. It's about a woman, who through a strange set of events, unknowingly frees a castle gargoyle from its stony encasement. The emancipated gargoyle looks more angelic than gargoyle. He's like a young Bon Jovi with wings...a naked Bon Jovi, that is. He advises my heroine that he has five days to assist her in resolving the issues troubling her, except she has no idea what those issues may be. On the fifth day, New Year's Eve, they both know his fate is be reduced to stone dust. Can the gargoyle be saved? This story is pure fun! It has some ties to Her Heart in His Pocket, my more traditional contribution to an earlier Caynham Castle anthology, but that story isn't required reading to appreciate "Dancing with Gargoyles." Warning: there is no graphic sex in this story – yet another departure from my historicals. LOL. Speaking of historicals, my agent is currently marketing "How to Bait a Dangerous Rake." I'm hoping she has good news to share shortly. This is the next book in the Rake Patrol series. I'm currently working on the next two Rake Patrol books to end the series. A Dangerous Rake is another fun story mostly set in Scotland during an engagement party. The hero is searching for a blackmailer, and the heroine is...well...let's just say she's not as innocent about the blackmail scheme as she suggests. The story has lots of action, a sword fight, a prize fistfight, and an abandonment in the Highlands that requires a bit of ingenuity to resolve. And yes, this one does contain lots of sexual tension and an immensely enjoyable conclusion.
I hope you give "Dancing with Gargoyles" a try for a fun holiday read, and if you do, please consider leaving a review. An honest review goes a long way to making or breaking an author's career, not so much in the scoring but in the sheer number of reviews. So please take a few moments to review the story and earn my eternal gratitude.
To learn of further news on How to Bait a Dangerous Rake, and perhaps win some freebies along the way, sign up now for my monthly newsletter on the banner.
I hope you stay safe and healthy in this seemingly endless cycle of Covid. Passing the time with a novel may transport you to a less stressful time and place. I believe good fiction is critical to maintaining good mental health. Protect yours!
Wishing you a lovely holiday. Blessings to you all -
Donna MacMeans