Redeeming the Rogue
A re-release of the third book in the Chambers Trilogy
An innocent mistake at a diplomatic gathering, leads British agent and reputed Irish rogue, Michael Rafferty, to mistake Lady Arianne Chambers as a traitor's mistress instead of the acknowledged matchmaker, "Cupid's Mistress." She accuses him of being common and disrespectful, while striking at his pride and accidently re-injuring his lip in a highly public insult. He takes solace that they will never meet again…until they do at the Home Office. Lady Arianne has been asked to "polish" Rafferty's rough edges so he may masquerade as a British diplomat in newly emerging Washington D.C.
Anxious to leave London before her recent Vienna scandal reaches her brothers' ears, Lady Arianne Chambers, sister to a duke and well-versed in diplomatic etiquette, agrees to teach proper manners to an agent as they travel by steamer across the Atlantic. Of course, that was before she learned the British agent was that uncouth Irish rogue. Still, she needs a quick escape and this trip will accomplish that goal. She'll be protected from her brothers' wrath, but will she need protection from the passionate man hidden beneath a tough exterior?
Read More about Redeeming the Rogue
Welcome!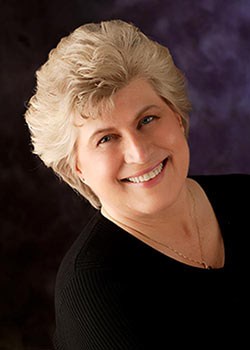 I promised it was coming and here it is!  REDEEMING THE ROGUE was originally published in 2011 by Berkley Sensation, imprint of Penguin Publishing.  I put a little "R" in the lower left hand corner of the cover to indicate that although this cover is new, this is a re-release of a great book.
Redeeming the Rogue is the third book in the Chamber's trilogy.  The first is my Golden Heart winner from Romance Writers of America, THE EDUCATION OF MRS. BRIMLEY, where we first meet Lord Nicholas Chambers.  In that story, his older brother is something of a mini-villain.  At the time I thought this was to be a stand-alone book.  My editor informed me otherwise.  So the second book, THE SEDUCTION OF A DUKE, takes that same older brother and makes him the hero.  A younger sister was referenced in both books and she became the heroine in REDEEMING THE ROGUE. Do you get the sense that I don't plan out books in a series? You'd be right. I think that keeps each book fresh, yet allows old characters to visit in the later books.
I recently had an opportunity to contribute to a Christmas anthology of seven novellas, all set at the fictional Caynham Castle.  My novella "Her Heart in his Pocket" leads off that anthology.  It is features Ben, a minor character from REDEEMING THE ROGUE.  That anthology is CHRISTMAS AT CAYNHAM CASTLE.  I hope you enjoy both of these releases!
A word on reviews.  Please write one (!!) for any book you read.  These are extremely valuable to the writer's career as certain forms of promotion are only available if the writer has a certain number of reviews.  Thank you in advance for taking a few moments to rate my books.
Donna MacMeans